Gastronomy
« The Right Wine with the Right Food »
« A Fabulous Wedding to Celebrate with You »
Food & Wine on board La Vie en Rose is a great opportunity for us to share with you our « French Culture » deeply rooted in this « Pleasure of the Table ». You will discover an authentic French Cuisine cooked exclusively with fresh and seasonal ingredients. The wine selection has been carefully done within a large variety of Bourgogne to serve perfectly the dish.
I discovered Burgundy 30 years ago when I met my wife originating from Mercurey, famous vineyard of the « Côte Chalonnaise », and my passion for the wine started from that time. Since years this wine interest never stopped and it would be a pure pleasure to share this passion with you.
Captain Alex !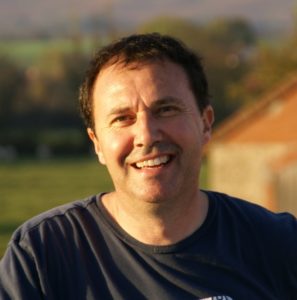 The Food
The Burgundian traditional dishes and the regional products will be in the spotlight during the week, but not only, our gastronomic trip sounds like it could go up to Lyon (The French Food Capital) just for the pleasure of a « Saucisson brioché », an « Andouillette AAAAA» or a « Tarte à la praline »…
Sample Diner
« Amuses Bouches »
(Appetizers)
Tarte tatin d'aubergines aux pignons de pin
(

Eggplant tart tatin with pine nuts)
Filet de Charolais en croute de sel aux herbes
(Fillet of Charolais in salt crust with herbs)
« Trou Bourguignon »
(Apple lemon sorbet with Marc de Bourgogne : Burgundian tradition)
Plateau de fromages Régionaux
(Local cheese plate)
Crème brulée à l'anis de Flavigny
(Crème brulée with anise of Flavigny)
Sample Lunch
Mesclun de salade
(Salad mesclun)
Saucisson de LYON truffé à cuire et ses pommes vapeurs
(LYON truffled sausage to cook with its steamed potatoes)
Salade de fraises au poivre noir et huile d'olive
(Strawberry salad with black pear and olive oil)
The Wine
The wine selection has been done according to the dishes during the week and to arange as well some specific tasting onboard, why not for the « Aperitif »…
You will find, of course, the best of the Côte Chalonaise and other famous Bourgogne of the Côte de Beaune.
If you might wish to get over the challenges of getting into wine, this cruise if for you. We will be happy to share our knowledge and give you simple guidance immediately useful to help you find and enjoy great wine. Our tasting method, coming from profesional, allow to develop ability to separate and identify wine key characteristics and improve flavor and taste memory.
Each open bottle on board La Vie en Rose, could be an opportunity for a tasting practice :
Look : color, clarity, viscosity…
Smell : aromas identification, flaws…
Taste : sweetness, acidity, tannin, alcohol, body …
Then conclude and Enjoy !!