Gastronomy
« Drinking good wine with good food in good company is one of life's most civilized pleasures. »
  Michael Broadbent, British wine writer and critic
♥
It gives us great pleasure to share our culture with you through the food and wine onboard La Vie en Rose. You will discover authentic French cuisine prepared exclusively with fresh, seasonal ingredients. We taste the fine local breads and patisserie as we slowly make our way through the region.
French cuisine and wine are inseparable. So our wine selection is carefully curated from the famed region of Bourgogne, one of France's main wine-producing areas, and we pair the wines perfectly with each dish.
I came to appreciate this region's fine wine as a young man years ago when I discovered Burgundy. It is there I met my wife, who was born and raised in Mercurey which is famous for the disctinct « Côte Chalonnaise » wines. This passion has only grown over years, and it is with much enjoyment that I share the many appellations of Bourgogne with you.
Bon appétit !
Captain Alex !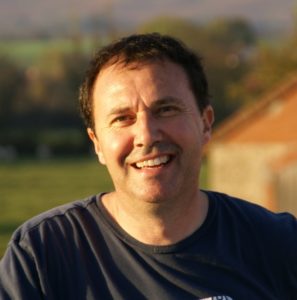 The Food
The Burgundian traditional dishes and the regional products will be in the spotlight during the week, but not only, our gastronomic trip sounds like it could go up to Lyon (The French Food Capital) just for the pleasure of a « Saucisson brioché », an « Andouillette AAAAA» or a « Tarte à la praline »…
Sample Diner
« Amuses Bouches »
(Appetizers)
36 month matured comte cheese soufflé – Salade crudités, Chardonnay vinegar & summer truffle veloute
Hay smoked Heirloom beetroots, gooseberries, dill & horseradish
Organic Burgundy black legged chicken –  Asparagus « a la francaise », morielle mushrooms, vin jaune, smoked garlic & brioche granola
Local artisan farmhouse cheeses & breads, seasonal fruit preserve & wild flower honey
Iced meringue ' Mi Cuit 'Mara de Bois strawberries, rhubarb, creme de Bresse, Saint Germain & basil
French press coffee & house cognac – Petits fours chocolatier Maison « Dufoux »
Sample Lunch
Mesclun de salade
(Salad mesclun)
Saucisson de LYON truffé à cuire et ses pommes vapeurs
(LYON truffled sausage to cook with its steamed potatoes)
Salade de fraises au poivre noir et huile d'olive
(Strawberry salad with black pear and olive oil)
The Wine
The wine selection has been done according to the dishes during the week and to arange as well some specific tasting onboard, why not for the « Aperitif »…
La Vie en Rose wines selection is composed of Burgundy but not only. Our guests will discover a large variety of French wines as Cote du Rhone, Beaujolais, Val de Loire and other wines coming from South West of France as Languedoc or Corbières…
Sample wines
Mercurey 1er Cru –  Clos du Château de Montaigu (red) –  Domaine Meix-Foulot.

Vosne Romané – La Croix Blanche (red) – Domaine Chanzy
Meursault 1er Cru – Les Cras (white) – Domaine de la Confrérie
Menetou Salon – Les Barres (white) – Domaine de Châtenoy
« Ma Vie en Rose » (Rosé) – Côteaux du Giennois !!!

And as a digestive, we could propose you homemade Cherries in Brandy, done by the Captain himself, an old french tradition…
Each open bottle on board La Vie en Rose, could be an opportunity for a tasting practice :
Look : color, clarity, viscosity…
Smell : aromas…
Taste : sweetness, acidity, tannin, alcohol, body …
Then conclude and Enjoy !!